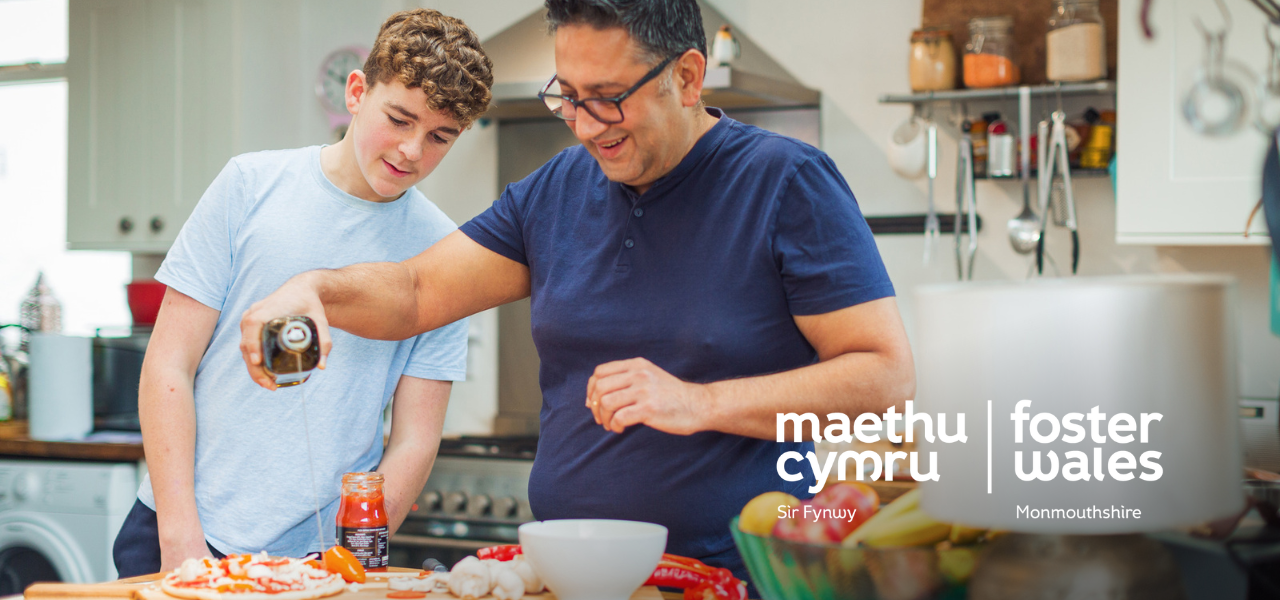 What You Need To Know About Fostering a Teenager?
Fostering teenagers can be a challenging yet rewarding experience for both the foster carers and the young person. It is a critical time in a teenager's life when they are in the process of developing their identity and transitioning into adulthood. Therefore, it is essential to understand the unique needs and challenges of teenagers in foster care.
In this article, we will try to answer 'What You Need To Know About Fostering a Teenager?', and also shine some light on topics related to fostering teens:
your role as a foster carer to a young person
the benefits of fostering teenagers
5 popular myths about fostering teens
key rules to fostering a teenager
types of fostering depending on your circumstances
Your role as a foster carer to a teenager
As a foster carer for a teenager, your role is to provide a safe and supportive environment where the teenager can grow and thrive.
This involves taking care of their physical, emotional, and social needs, as well as helping them develop the skills and confidence necessary to become independent adults.
Teenagers in care may have experienced trauma and instability in their lives, so it's important to provide a consistent and loving home environment. This involves creating routines and boundaries and being there for them.
Fostering a teenager is different and in many ways easier than fostering younger children. You need to meet their basic needs, like providing food, clothing, and shelter and ensuring that they have access to healthcare and education, but most of them have established preferences and can manage their own self-care, which means that you act more like a mentor or a guide for them.
Your help as a foster carer can also support young people to become independent. They may need advice navigating things like access to health services, or practical life skills such as cooking, budgeting, or how to sort out bills.
"We need to make sure that these young people get the best possible chance to achieve their potential. Instilling this foundation to have a good successful life is important to us."

– Lee and Lucy, local foster carers
Because of their past experiences, some young people may have low self-esteem and not believe in their abilities and skills. Your role is to empower them and help them build self-confidence. You can encourage them to gain qualifications and help them with the practicalities of being enrolled on college. By doing so, you are helping teenagers achieve their goals and reach their full potential.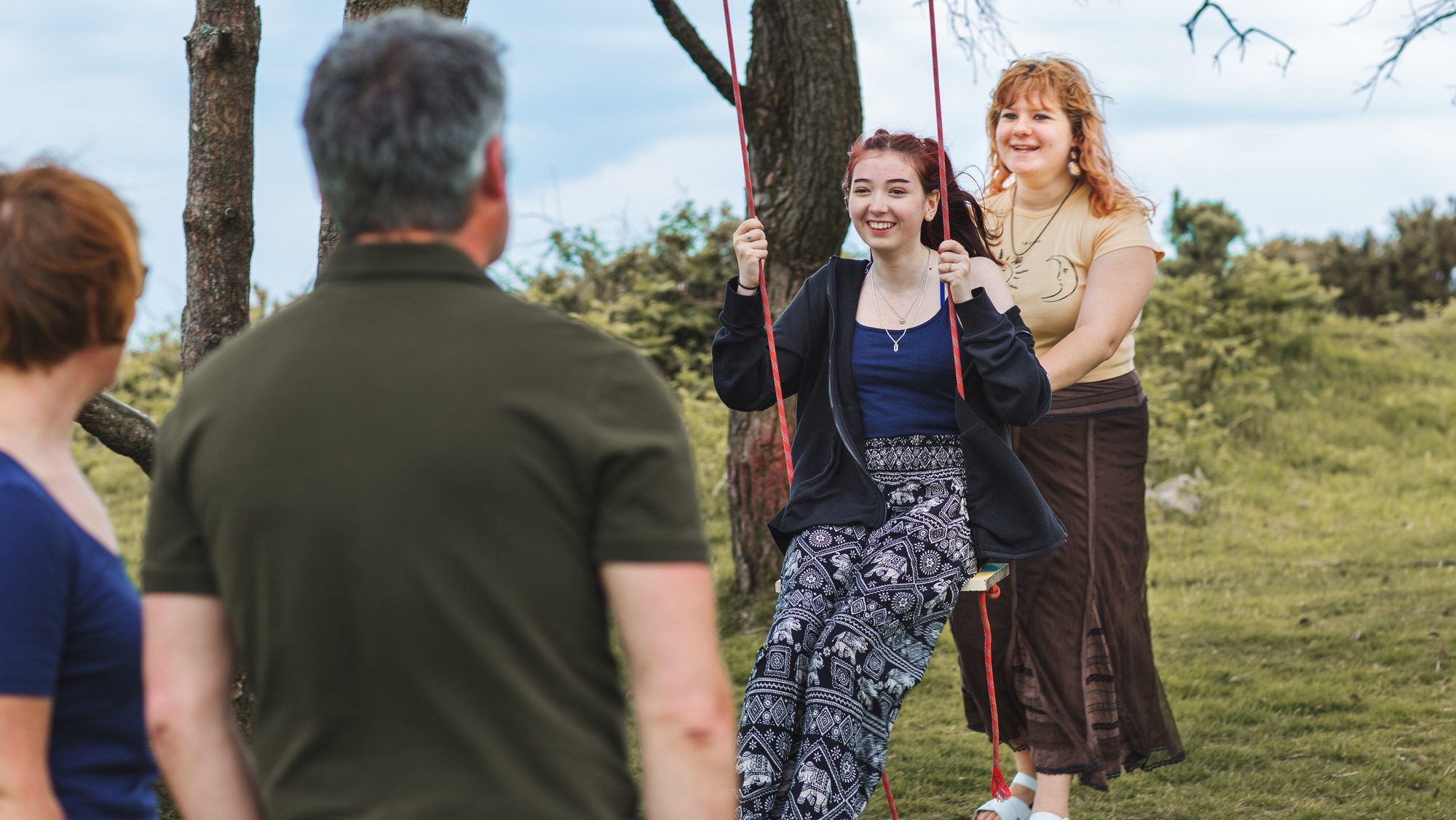 The benefits of fostering teenagers
Living in a foster household can teach young people very important life and social skills, such as teamwork, listening, and patience. Teenagers that live in foster homes also have the opportunity to develop their emotional intelligence and empathy with many going on to work in social care and other related professions, and lead happy and successful lives.
If you're living alone, or your children have already left home, you may feel lonely at times. Fostering teens can make your life happier and filled with joy. They can open you up to new and interesting experiences and give you a new purpose in life.
"We watch movies together, go shopping, enjoy music and gigs and go for food, which is very different to fostering younger children. Seeing them develop into young adults is very rewarding."

– Janine, a local authority foster carer
By fostering a teenager you're developing a close and meaningful relationship, which benefits both you and the young person. Your trust in them and respect can result in mutual support in the future.
"I fostered one young man who got married last year. He was with me for three years. He talks to me every week and treats me like a father figure."

– Mike, a local authority foster carer
It can feel at times that fostering a teenager is a challenge and a difficult task. While this can be partially true, you also benefit by learning a lot of new skills as a person. From patience and compassion to effectively communicating and problem solving – by fostering a teenager you can develop many skills, which can be valuable in other areas of your life.
When you become a foster carer with Foster Wales Monmouthshire you also join a community of people who are passionate about supporting young people. This can provide a sense of belonging and connection with others who share similar values and goals.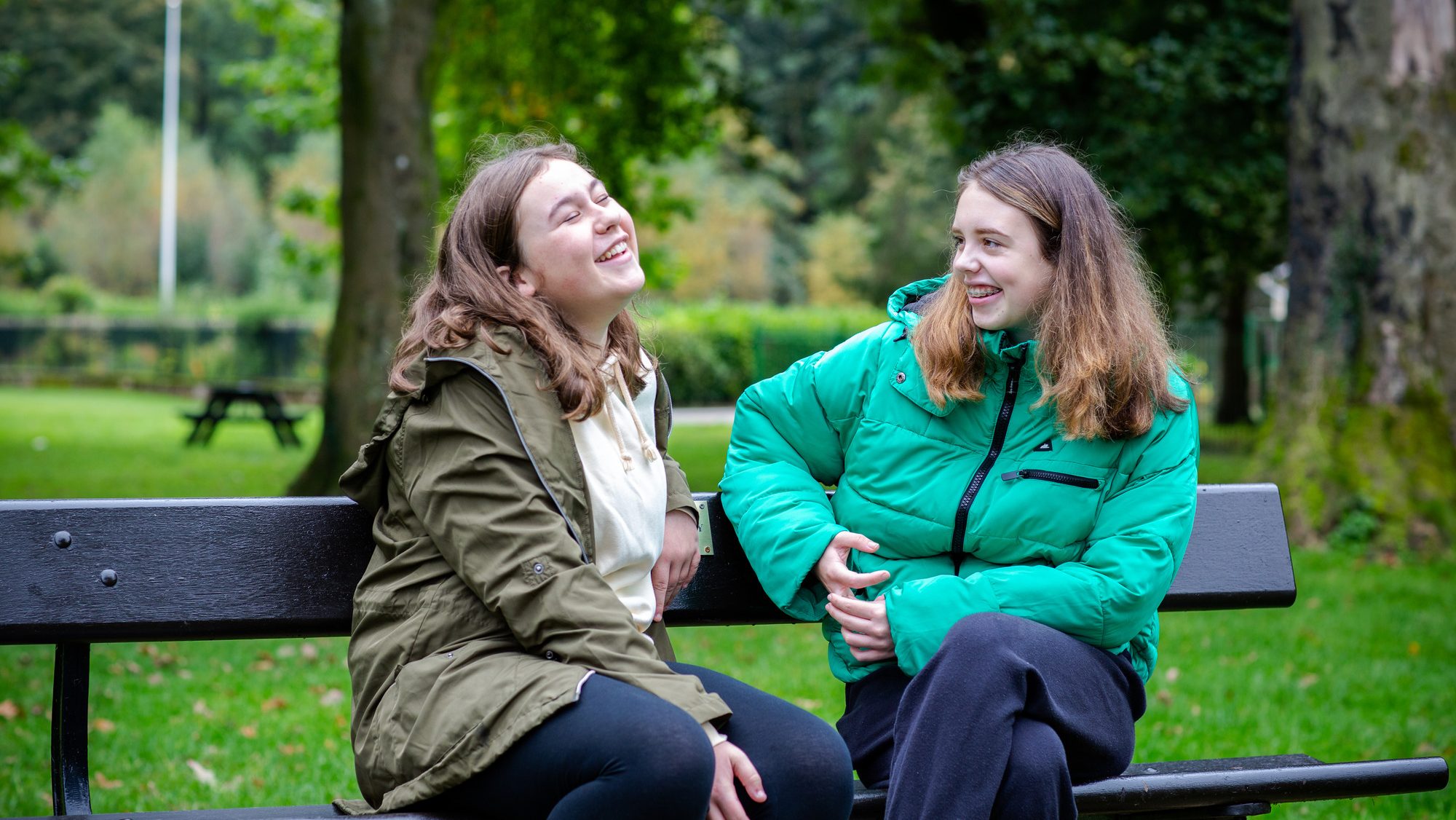 5 myths about fostering teens
Teens in care are troublemakers
False. Teens in care are not troublemakers, and it is a very unfair and inaccurate judgement. They've been through many of the same challenging situations as younger children in care, such as neglect, abuse, or difficult family circumstances, which may have led to behavioural issues. On top of that, they're facing the challenge of adolescence. Many teens in care are well-behaved and are working hard to overcome their challenges.
Fostering is a great opportunity to nurture these young people, give them the support they need, and see them grow into young happy adults.
"If you tell somebody that you're in care or you've been in care, they'll respond by saying, 'you're a troublemaker, all young people in care are troublemakers.' Don't judge us, get to know us first."

– Lisa, care experienced young person
Teens in foster care can negatively affect my own children
This is a popular and very harmful myth about teenagers in care. While every family is different, being a foster carer for a teenager can positively impact your birth children in many ways.
It can teach your children positive behaviours and values and present positive role modelling. They may learn empathy, compassion and responsibility by seeing how you interact with the foster teenager.
Fostering a teenager from a different background can expose your children to different cultures and experiences. It broadens their perspective and teaches them to be open-minded and curious.
"Our birth children have this ability to relate to other children and bring them out of their shells and show more of their personality."

– Lee, a local authority foster carer
As part of the assessment process, we will visit your home to have a discussion with your children and establish their wishes and feelings about fostering. Our team will work hard to ensure a suitable match between a young person and your family. During the fostering journey, you would have regular supervision with your social worker and your child/ren would be consulted regularly to ensure that their experience of fostering is a happy and positive one.
Foster carers must be old and experienced
You don't need any specific qualities or qualifications to foster beyond what we'd ask of any other foster carer.
There is also no upper limit to becoming a foster carer for a teenager. You can be in your 20s or 70s, as long as you are healthy and able to fulfil the commitments that come with fostering.
Previous experience with raising your birth children or fostering may be useful although not always necessary. Perhaps you work/ed as a teacher or in social care where you gained experience dealing with challenging behaviours. You may already have established ways of dealing with unexpected situations or solving problems in a way that you know is effective.
If you feel that you could offer advice, share your wisdom, and provide a safe, stable and loving environment, contact us today!
Teenagers have fully formed personalities, you can't help them
Recent research suggests that a young person's brain is still developing into their mid-to-late 20s. It underlines the fact that teenagers have their brains primed to learn how to modify their behaviour. Adolescence is a critical stage of development, and by the time a young person reaches their teenage years, their personality has typically formed to a large extent.
However, it's important to recognise that most teenagers in care have gone through experiences that could have an impact on their development. In foster care, they are protected and feel safe enough to allow their brains to exercise this new capacity to control their actions.
Your support and guidance can help them:
recognise their talents and abilities;
change their beliefs about themselves and the world around them
see their life in a more positive way
feel hopeful about their future
re-asses their values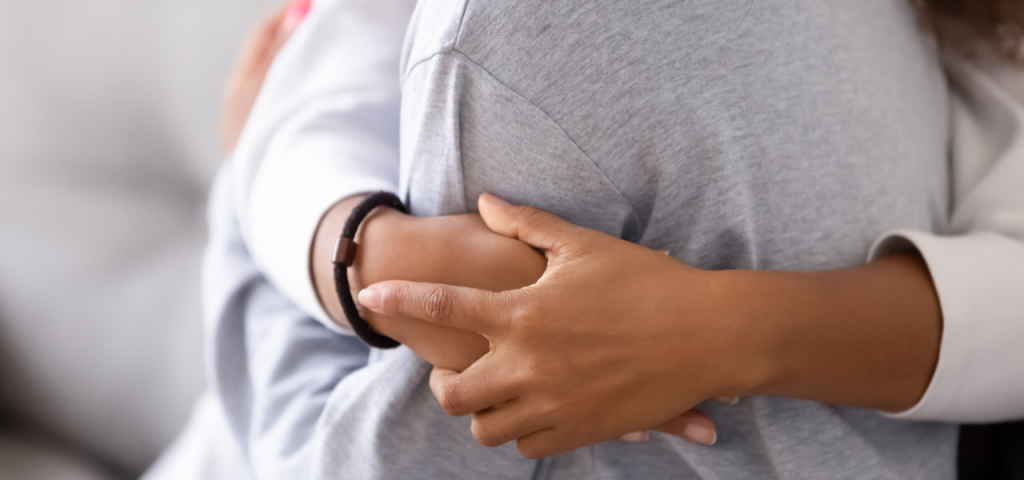 Rules to fostering a teenager
Communication is key
As a foster carer, it is important to establish open and honest communication with the young person in your care. This involves actively listening to their thoughts and feelings, respecting their opinions, and providing them with guidance and support.
Teenagers want to be heard. Let them speak up and have their own opinions. Let them know that everyone has the right to their views and opinions, and this is respected in your household, as long as the communication happens in a friendly manner.
"Early on, I encouraged open communication on all topics which built the foundation for teenage years. We can talk openly, discuss issues and support each other through difficult times. I am mindful to look at the stage, not age when in conversation."

– Janine, a local authority foster carer
Show interest not only in whether a young person in your care has fulfilled their responsibilities but also in the rest of their life. Do you know who they like to hang out with? What are their favourite subjects at school? What are they planning to do during the holiday? Who would they like to be in the future? Spending time together and simply catching up can bring you closer together. It will also help to find out whether there is anything wrong, or whether there are problems at school or with friends.
Trust and respect
Building trust and respect with a teenager is essential to create a positive relationship. This can be achieved by being consistent, setting boundaries, and providing a stable environment.
By respecting their privacy you gain their trust. Privacy is very important for a young person of this age. Puberty is a period of intense growth and changes in the body, making young people more irritable. In addition, they begin to strongly manifest their individuality, e.g. through clothing, hairstyle, tattoo, room decor, etc. This is all to emphasise that they grow up and therefore have their own opinions, needs and problems.
Knock, if their bedroom door is closed, before going in. Don't look into their personal spaces, or read their emails and letters. Searching their room or bags is the first step to losing the trust you've been working hard to gain. If you have concerns for the child's safety communicate with them and try to connect first.
Also, try to protect their privacy and avoid referring to them as 'young person in care' or 'a child looked after' in front of others or in public places. Teenagers in care want to feel just like any other children, and it's important to them that they are treated and referred to as such.
Understand them and be patient
Foster teenagers may have experienced trauma, neglect, or abuse in their past, leading to behavioural issues. It is important to be patient and understanding while they work through their emotions and behaviours.
Your task is to provide them with the necessary resources and support to heal and move forward.
On top of that they may experience a range of emotions due to hormonal changes that they're going through. We've all been there, so before you react to bad behaviour, remind yourself to not take things personally and take a moment to calm down.
Praise them
A drop in self-confidence and poor body image is the blight of many pre-teens. You can help them by praising them more and avoiding criticism. Even if some of their behaviour gives you a hard time, try to find something good to say about them or something they did. It's often difficult for young people to express their feelings, so they may not react to your praise, rather just nod or grunt, but they will hear it and appreciate it. In the end, positivity and encouragement are what we all want and need to feel better about ourselves.
Guide and mentor
Let them make their own decisions – from where to go for the weekend to what high school or university to choose. Independent decisions shape their self-esteem and teach them to be responsible. Therefore, often use phrases such as 'decide for yourself' or 'what do you think about it?'. Let them feel that they are important and can do some things on their own.
Your guidance should steer them in the right direction. Young people may seem like adults (often acting like they don't need help anymore), but at this age, they really need mentoring and somebody who can help them make the right choices in life. At times your guidance or advice may be ignored; it's important to let them learn from their own mistakes if it's something minor and step in if they're about to make a decision or choice that can affect their safety or well-being.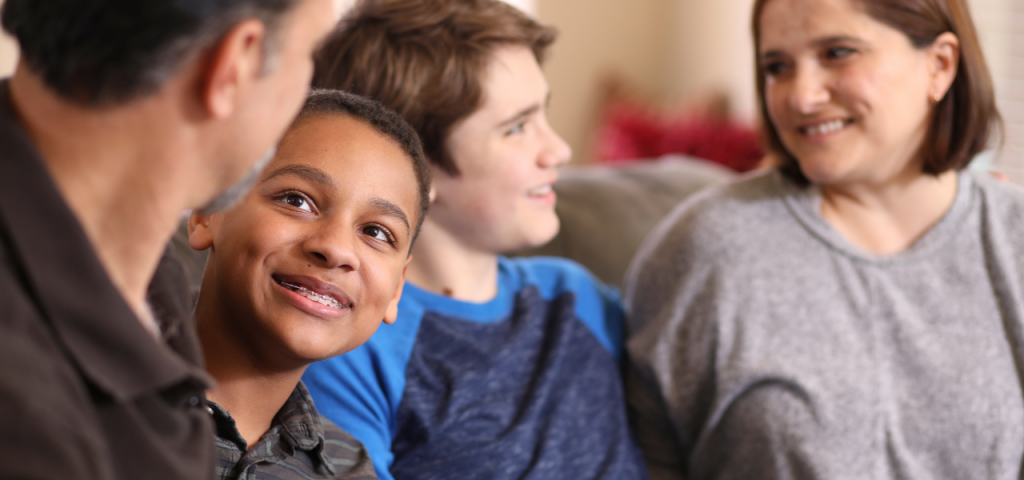 Types of fostering
Depending on your circumstances, you can choose the type of fostering that suits you.
With Foster Wales, you can work and foster (read our blog about it).
If you work you can still help the young person by fostering on weekends (respite fostering) or by providing emergency placements (usually overnight stays).
Some of our carers own their businesses or work part-time and foster full-time; some offer long-term fostering, like Angela, our local authority foster carer:
"We did a long-term placement. We didn't have any preferences, but we were advised that she needed a long-term placement, and we agreed. She is now 20 and recently moved out to live with her boyfriend. I didn't want her to go! (laugh) I think she thrived with us."
Fostering with your local authority is flexible. We need foster carers who can accommodate various children's needs and we strive to match you and the children we care for to ensure the best possible outcomes for them.
No matter what type of fostering you choose, you're never on your own. We are committed to supporting you in your fostering journey and providing you with all the help and resources we have on hand.
Could you foster a teenager?
If still in doubt, why not get in touch with your local authority fostering team today? They will help you work out if now is the right time for you to foster.
If you live in Wales, visit the Foster Wales website where you can find all the information and contact your local authority service.
Living in Monmouthshire, Wales? Send us a message and we will get back to you as soon as we can.
Choosing Foster Wales is a decision to work with real people in your community, who care.